The delegation from Korea Institute of Ceramic Engineering and Technology(KICET) visited Shanghai Institute of Ceramics Chinese Academy of Sciences(SICCAS) on March 26. To develop the bilateral cooperation in the research areas of common interests, Prof. Lixin Song, director of SICCAS and Prof. Yoo Kwang-Soo, President of KICET, signed the MoU.
The two institutions respectively gave an overview about their own scientific vision, objectives and research achievements. Both sides share the similar academic disciplines and research directions. It is agreed to further promote the exchanges between the researchers as well as to enhance the co-cultivation of the graduate candidates. Future bilateral collaboration in the field of scientific and research were discussed in detail.
Prof. Weidong Li from Ancient Ceramics Research Center, Prof. Genshui Wang from Information Materials and Devices Research Center, Prof. Chilin Li from State Key Laboratory of High Performance Ceramics and Superfine, Prof. Zhongliang Zhan from Energy Materials Research Center attended meeting.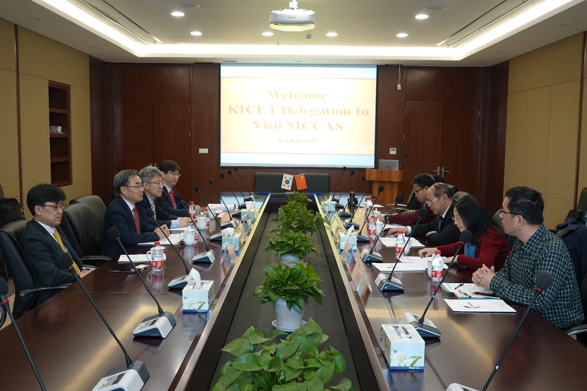 The delegation from Korea Institute of Ceramic Engineering and Technology(KICET) visited Shanghai Institute of Ceramics Chinese Academy of Sciences(SICCAS)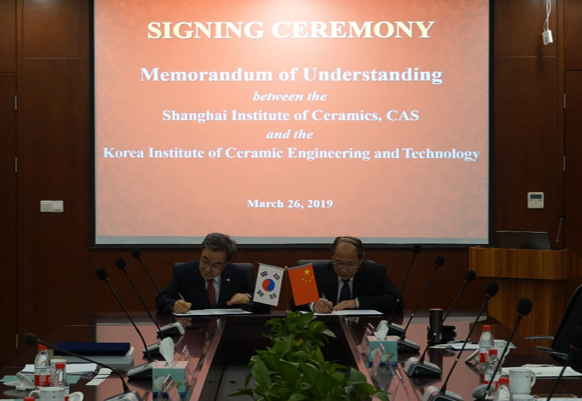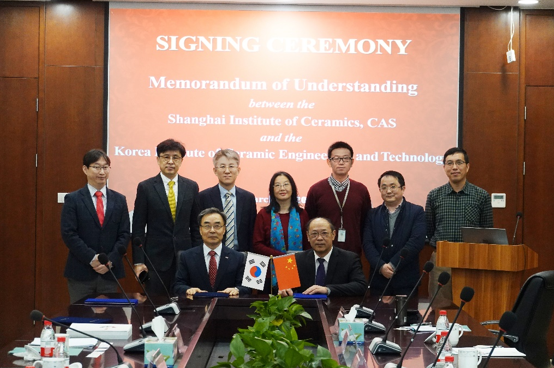 Prof. Lixin Song, director of SICCAS and Prof. Yoo Kwang-Soo, President of KICET, signed the MoU