The 2016 Shanghai International Workshop on Thermoelectric Materials was held in Shanghai on May 27-28, which was the third time that the workshop was hosted by Shanghai Institute of Ceramics, Chinese Academy of Sciences(SICCAS).
The workshop brought together world-wide famous experts, such as Prof. C. Uher from University of Michigan, the former president of International Thermoelectric Society, and Prof. Y. Grin, director of the Max Planck Institute for Chemical Physics Solids, to present the state-of-the-art in the field of thermoelectrics. The workshop also provided a platform to enhance the development on thermoelectrics, exchange the viewpoint on the research prospect and to highlight the global scientific hotspot.
The workshop attracted more than 80 scientists and students from USA, Germany, Japan, France, Australia, China and other countries and regions. Around 20 oral talks were arranged.
The two-day workshop focused on the following topics: physical mechanisms of electrical and thermal transports, novel aspects of thermoelectric transports, in-depth physical measurement and characterization, thermoelectric performance optimization strategy, novel thermoelectric materials and physical mechanisms.
After the workshop, some participants visited the labs of Thermoelectric Materials and Devices Group at SICCAS.
As an emerging area in materials science, thermoelectric research has attracted increasing attention all over the world, and quite a few significant advances have been made in recent years.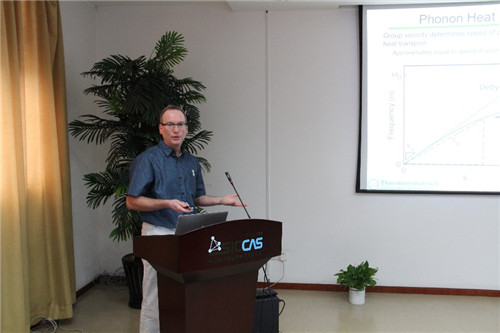 Invited talk by G.F.Snyder from Northwestern University (Image by SICCAS)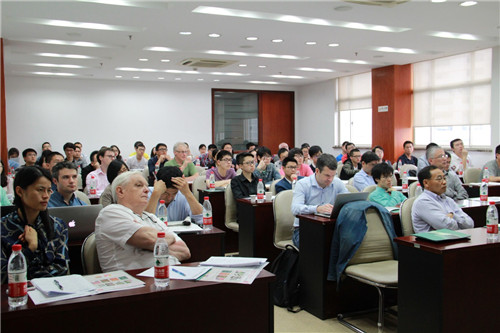 Workshop site (Image by SICCAS)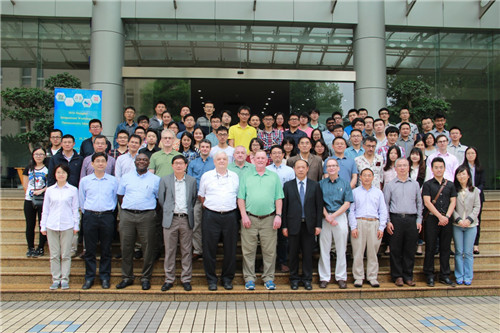 Participants photo (Image by SICCAS)
Contact:
Prof. SHI Xun
Shanghai Institute of Ceramics
Email: xshi@mail.sic.ac.cn