With the ongoing exhaustion of fossil energy sources, new energy source and energy saving device are urgently desired. Hydrogen, as a clean, sustainable energy source, is one of the most promising alternatives to fossil fuels. Water electrolysis is a green and environmental-friendly method. In addition, supercapacitor is a novel energy saving device with high power density and high retention, which is a potential candidate to replace conventional chemical batteries. Great efforts have been made to develop cost-effective electrocatalysts for hydrogen evolution reaction (HER) and electrodes for supercapacitor, such as transition metal-based materials. However, a facile and scalable strategy to controllably synthesize efficient electrocatalysts and electrodes material is indispensable.
The research team of "Combinatorial Method and New Materials (SICCAS)" has developed a one-step protocol for the synthesis of ultrafine Mo2C nanoparticles uniformly embedded within a carbon matrix (Mo2C@carbon) recently. The resultant material acted as a highly active and stable non-platinum HER electrocatalyst with an extremely low onset potential of 6 mV, a small overpotential of 78 mV to reach 10 mA cm-2, a small Tafel slope of 41 mV dec-1, and a large exchange current density of 0.179 mA cm-2, as well as good stability over 12 h during operation in 0.5m H2SO4, which outperforms most of molybdenum-based electrocatalysts and is comparable to commercial 20wt%Pt/C (Figure 1). Related research results have been published in Angew. Chem. Int. Ed. DOI: 10.1002/anie.201506727 (IF = 11.3).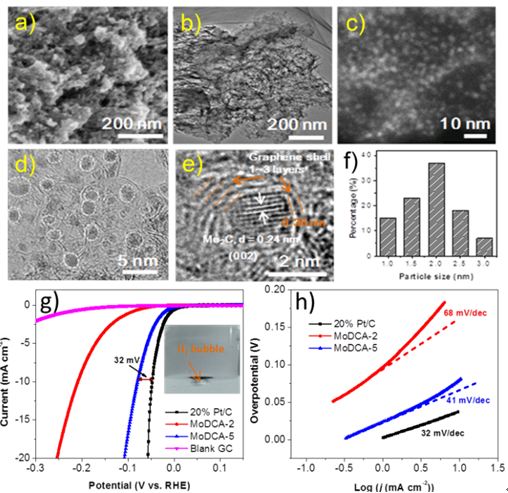 Figure 1. Morphology and electrochemical performance of Mo2C@carbon.
In addition, the team cooperated with Prof. Guozhong Cao at University of Washington and successfully synthesized sulfur-rich carbon cryogel with excellent supercapacitive properties by using sol-gel process. Sulfur-induced graphitization process was illustrated for the very first time. The as-prepared electrodes exhibited 120.4 F/g in specific capacitance and excellent stability in organic electrolyte (Figure 2). Related research results have been published in Nano Energy, 2015, 12, 567 (IF = 10.3).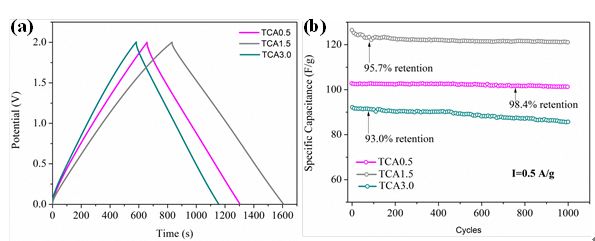 Figure 2. Electrochemical performance of sulfur-rich carbon cryogel.
The above work is supported by the National Natural Science Foundation of China, and Shanghai Municipal Science and Technology Commission.
Article link:
http://onlinelibrary.wiley.com/doi/10.1002/anie.201506727/full
http://www.sciencedirect.com/science/article/pii/S2211285515000269