Invited by Prof. Yubai Pan and Prof. Jiang Li of Shanghai Institute of Ceramics, Chinese Academy of Sciences (SICCAS), Dr. D. Hreniak (vice-editor of the international journal Optical Materials) and Dr. L. Marciniak visited SICCAS from May 19th to May 29th, 2015.
During their visit, both Chinese and Polish sides reached the consensus for sustainable exchanges and inter-government project collaboration on the field of opto-functional transparent ceramics. Dr. D. Hreniak and Dr. L. Marciniak had a wide and deeply communication with the researchers in SICCAS. They gave two academic reports entitled "Luminescence properties of Sr2CeO4 nanocrystals" and "Luminescent properties of lanthanides doped tetraphosphate" on May 27th, which arose heated discussions among the attendees. This seminar was one of the Series of activities hosted by the Key Laboratory of Transparent Opto-functional Inorganic Materials, Shanghai Institute of Ceramics, Chinese Academy of Sciences.
Institute of Low Temperature and Structural Researches is a research institute of the Mathematics, Physics, Chemistry and Earth Sciences Division of Polish Academy of Sciences. It employs 109 researchers including 30 professors, 25 with the postdoctoral degree (habilitation), 29 with doctoral degree. Research interests include wide research of physicochemical structure of solid state and connection to physical, chemical and spectroscopic properties, especially in low temperatures. Institute's specialty is investigations of magnetic 5f- and 4f-electron systems, superconductors, physics of phase transitions and molecular spectroscopy.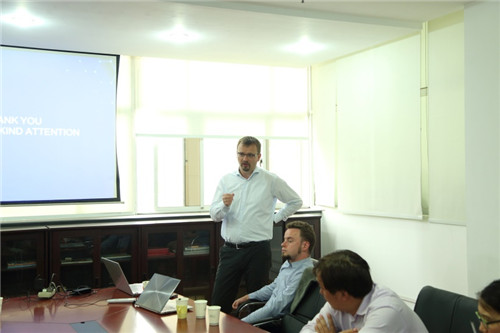 Dr. D. Hreniak gave a lecture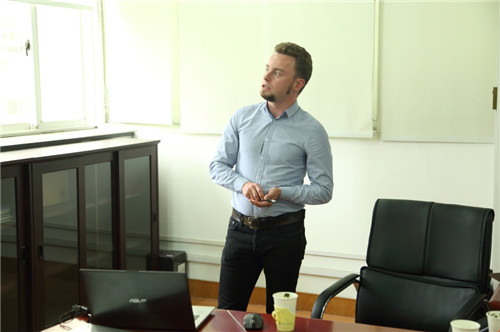 Dr. L. Marciniak gave a lecture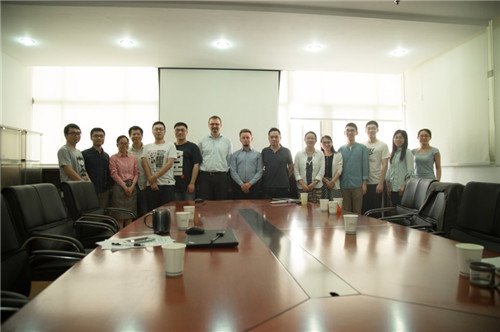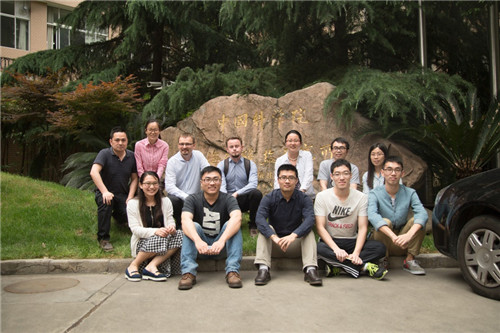 Group photo with Dr. D. Hreniak and Dr. L. Marciniak