Prof. Ludwig J Gauckler has paid an academic visit to Shanghai Institute of Ceramics, Chinese Academy of Sciences (SICCAS) from March 17th to March 27th, 2015.
An award ceremony of the CAS visiting professorships for senior international scientists was held on March 18th. Prof. Dongliang Jiang, academician of CAE, introduced Prof. Ludwig J Gauckler's the research backgrounds and achievements. Prof. Lixin Song, director of SICCAS, presented the certificate to Prof. Ludwig J Gauckler and delivered welcome remarks.
After the ceremony, Prof. Ludwig J Gauckler gave the lecture entitled "When Discoveries and Inventions become Innovations: Examples from Material Science", which covered research developments of the colloidal forming technology and other novel achievements and their applications.
On March 20th, Prof. Ludwig J Gauckler gave another presentation on the topic of "Micro Solid Oxide Fuel Cells: From Thin Metaloxide Films to Devices", which arose widely and deeply discussion with the researchers and students. During his visit, Prof. Ludwig J Gauckler also visited many research groups in SICCAS Changning and Jiading campus.
Prof. Ludwig J Gauckler is a well-known scientist in material science. His research field covers a wide range, including fundamentals of colloids and processing of ceramics, composites and foams, metal and oxide thin functional films and Micro solid oxide fuel cell, etc. He is the member/board member of many international academic organizations such as World Academy of Ceramics, Swiss Academy of Technical Sciences (SATW) and the American Ceramic Society, etc. He is the chief editor of "Ceramics International" and the editorial board member of many academic journals. He is the author/coauthor of over 20 books, 18 patents and over 400 peer-reviewed articles with the citation times of 10372 and the h index as high as 54. He was granted more than 16 academic awards, such as Gold ribbon of the National Academy of Science, Technology and Society, and Richard and Patricia Spriggs Phase Equilibria Award, and Distinguished Life Membership of American Ceramic Society etc. Besides, he holds the posts as the board member of many companies such as Cerion AG and Winterthur Schleiftechnik AG.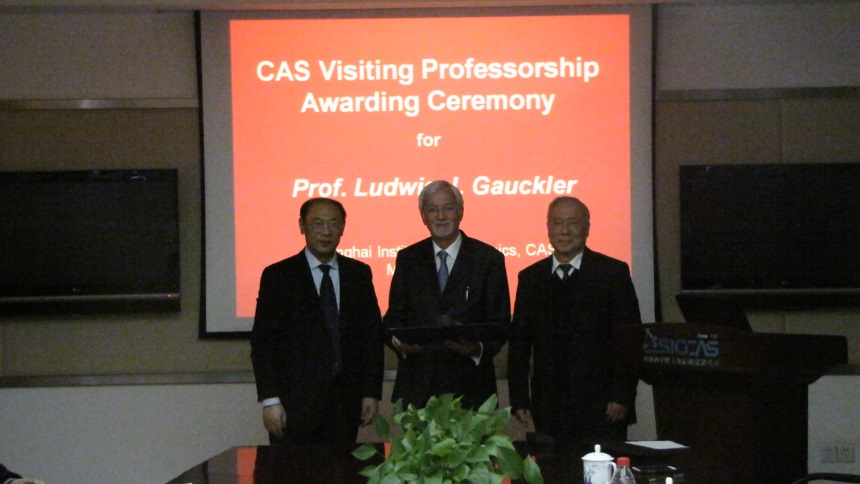 A ceremony was held on March 18th at SICCAS to confer CAS visiting professorships for senior international scientists' certificate to Prof. Gauckler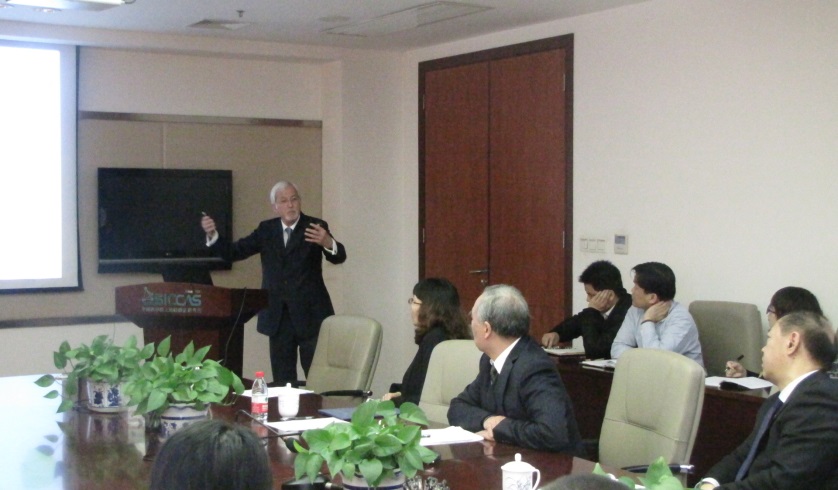 Prof. Gauckler gave a lecture