Invited by Prof. Shaoming Dong of Shanghai Institute of Ceramics, Chinese Academy of Sciences, Dr. Lynnette D. Madsen, the project manager of The National Science Foundation (NSF) of the United States, visited SICCAS on August 14th, 2014. Dr. Lynnette D. Madsen has long been committing to promote the development of ceramic materials. During her tenure at NSF, the budget of the Ceramics Program has been increased from $6M to $11M annually.
During the visit, Dr. Lynnette gave a lecture entitled "Challenges in Fostering Research and Education in Ceramics". She began with a brief introduction of the NSF's agency. She explained the challenges in fostering research and education in advanced ceramics; the main areas of development and future trend in ceramics; how to improve the enthusiasm of the women scientists engaged in ceramic materials research, etc. More than 40 researchers and students of SICCAS attended the lecture, and they had a lively discussion with Dr. Lynnette.
After the lecture, Dr. Lynnette visited the SICCAS exhibition hall and laboratories. Dr. Lynnette showed a strong interest in SICCAS's work and gave a high evaluation.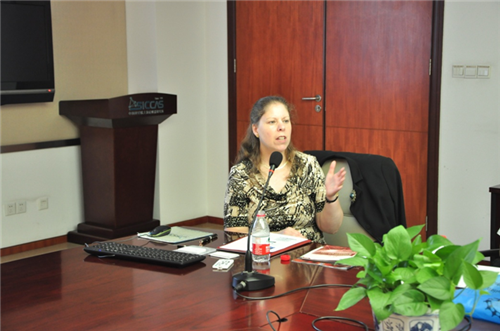 Dr. Lynnette gave the lecture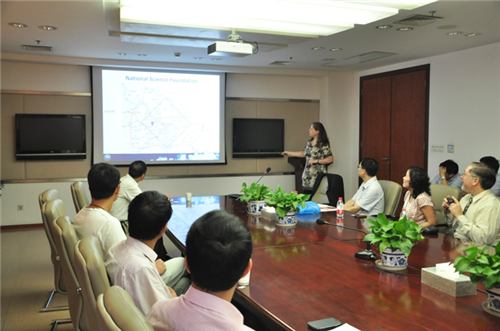 Lecture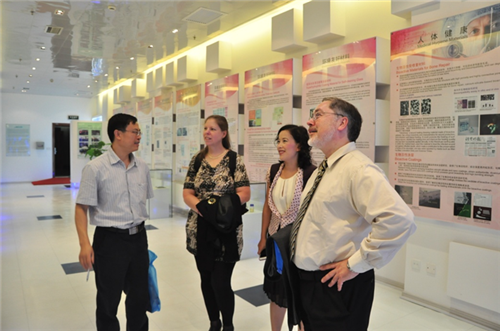 Dr. Lynnette visited the SICCAS exhibition hall