Invited by Prof. Shangjun Zhuo and Dr. Guofeng Cheng of SICCAS, Professor Zhiqiang Mao of Tulane University visited SICCAS on 23rd June, and gave a lecture entitled 'Novel Quantum Phenomena in Layered Ruthenates'..
Prof. Mao gave a talk about his latest study on the emergent phenomena in quantum materials. The work focuses on the understanding of how emergent phenomena of correlated electrons are governed by the complex interplay between charge, spin, lattice and orbital degrees of freedom, which attracts great interests of the attendees. The topic on the application of quantum materials was discussed. Later, Prof. Mao visited the SICCAS exhibition hall and the Analysis & Testing center for inorganic materials.
Prof. Mao is the chair of the Dept. of Physics and Engineering Physics, Tulane University. The major objective of his research is to seek novel quantum phenomena in bulk perovskite ruthenates using high quality single crystals, investigate their underlying physics, and explore their potential applications. He has published more than 230 papers in the refereed impacted international journals. The total citation count of his publications have exceeded 5500 with H-index = 36 (from Web of Knowledge); 24 in PRLs, 4 in Nature, 1 in Nature Materials, 1 in Nature Communications, 1 in Science, 1 in Scientific Report, 65 in PRB.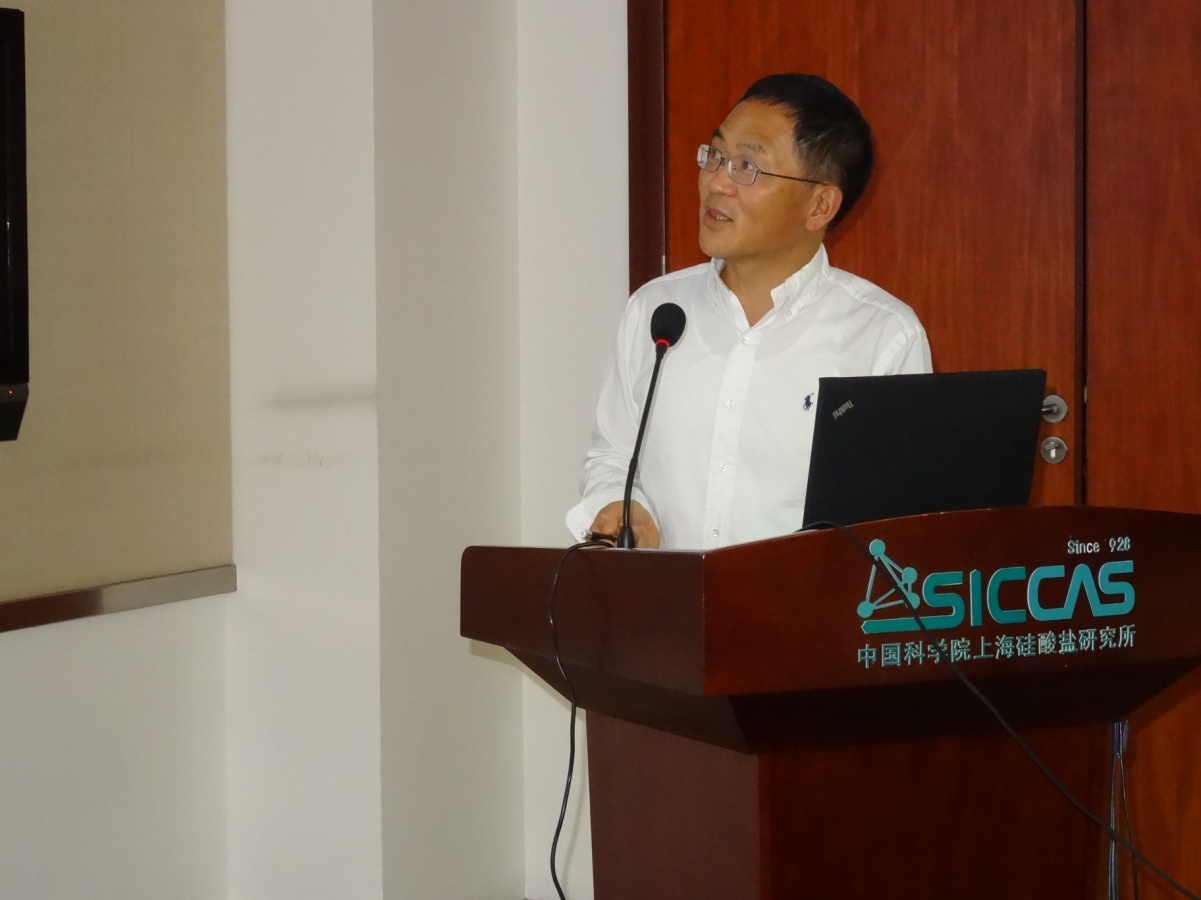 Prof. Mao gave a lecture