Invited by Prof. Lidong Chen and Fuqiang Huang, Prof. Gary J. Chen from Purdue University visited SICCAS on September 4-6, 2011.
During his visit, Prof. Gary Cheng gave a seminar talk entitled "Laser Assisted Roll to Roll Thin Film Processing: from 0D to 3D structures" with emphasis on the process mechanisms of a few industry-transforming new processes,which promise to solve most of these problems simultaneously. 1) Roll to roll speed laser crystallization for thin film from nanoparticles (0D). Thin film processing on flexible substrates will be discussed. 2) From 1D to 2D/3D thin film structures by laser dynamic forming, which has advantages of good micro/nanoscale formability, flexibility in wide range of materials, and scalability with parallel processing. He had broad discussions with Prof. Fuqiang Huang and Xiaoming Xie from Shanghai Institute of Microsystem and Information Technology on laser materials processing, hybrid manufacturing systems, rapid manufacturing of 3D bulk structural nanomaterials. Both sides agreed to strengthen collaboration in advanced materials processing.
Prof. Gary J. Cheng received a Ph.D. from Columbia University in Mechanical Engineering in 2002. He is an Associate Professor in School of Industrial Engineering at Purdue University. He began his academic career as an assistant professor in the School of Mechanical and Materials Engineering at Washington State University in 2002, and joined Purdue University in 2007. His research focuses on laser materials processing, micro/nano manufacturing, bulk manufacturing of micro/nano 3D structures, mechanical/physical property enhancement of materials, renewable energy. He received the Young Investigator Award from the Office of Naval Research (ONR) in 2007 and the CAREER Award from the National Science Foundation (NSF) in 2006. He received Outstanding Young Manufacturing Engineer award from the Society of Manufacturing Engineer (SME) in 2007. He has published about 50 Journal articles and more than 30 peer reviewed conference papers.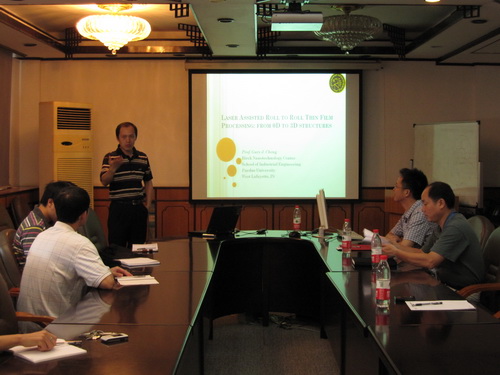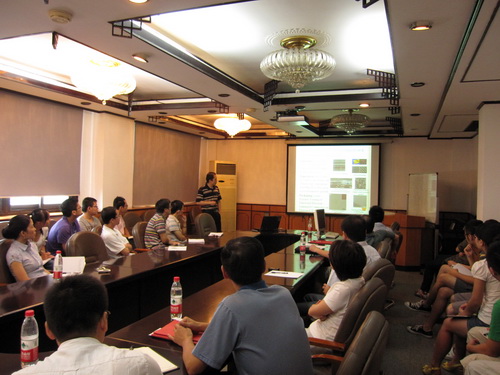 Photovoltaic Materials and Devices Group