2019 International Symposium on New Piezoelectric Materials and Acoustic Devices (2019-ISNPMAD) was successfully held in the Shanghai Institute of Ceramics, Chinese Academy of Sciences (SICCAS) from May 23th to 25th, 2019.
The symposium was co-organized by SICCAS, Shanghai Acoustics Laboratory, Chinese Academy of Sciences (IACAS), and Shanghai Acoustical Society (SAS). Prof. Guorong Li, the vice director of Key Laboratory of Inorganic Functional Materials and Devices at SICCAS, was the chairman.
Prof. Guorong Li presided over the opening ceremony. Prof. Genshui Wang, the vice director of Information Materials and Devices Research Center of SICCAS delivered the welcome speech. Prof. Dongxing Mao, general secretary of SAS, and Prof. Weijie Xu, director of IACAS attended the symposium.
With the theme of "New Piezoelectric Materials and Devices", the symposium covers 4 subjects, i.e. Piezoelectric Materials and SAW devices, Lead Free Piezoelectric Materials, Thin Films and Devices, Piezoelectric Single Crystals and Transducers.
The symposium attracted over 100 experts, researchers and entrepreneurs from China, Japan, Korea and Slovenia to exchange their research progress. It invited the world-renowned experts to give the oral presentations and to share the research experience on high-performance transducer, high-strain piezoelectric materials, piezoelectric composite materials, flexible piezoelectric materials, etc.
In addition, a lab tour was organized. The attendees visited the laboratories at IACAS and SICCAS.
Prof. Guorong Li, the vice director of Key Laboratory of Inorganic Functional Materials and Devices at SICCAS, presided over the opening ceremony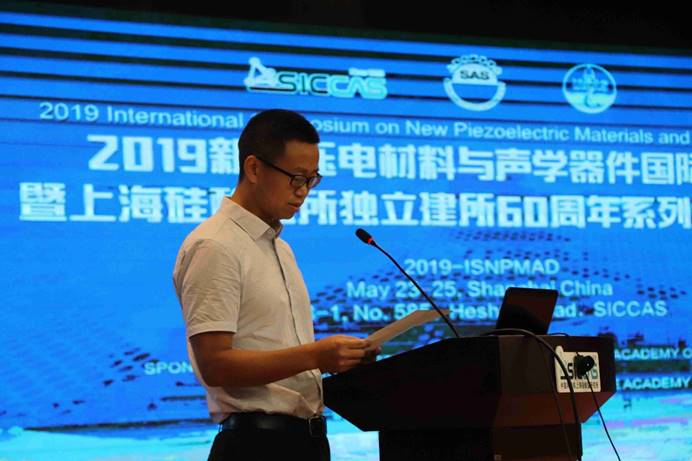 Prof. Genshui Wang, the vice director of Information Materials and Devices Research Center of SICCAS, delivered the welcome speech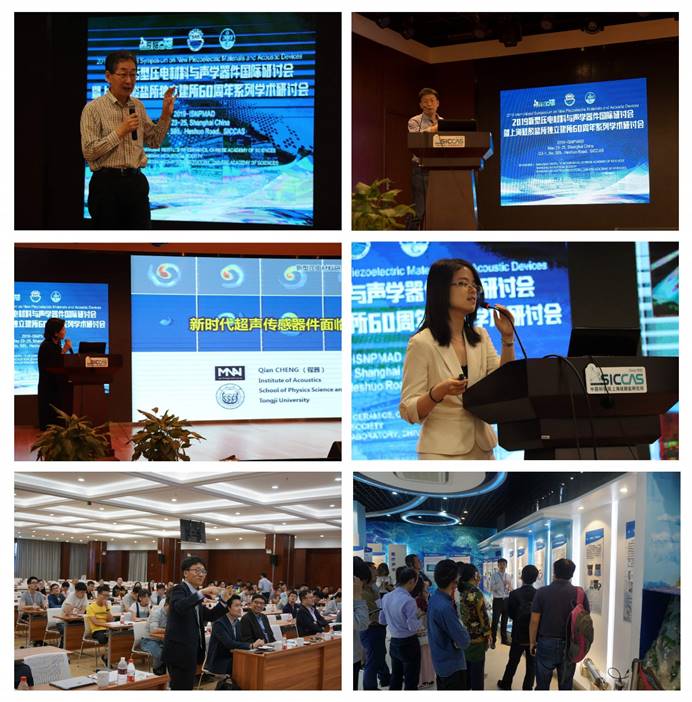 Presentations and discussions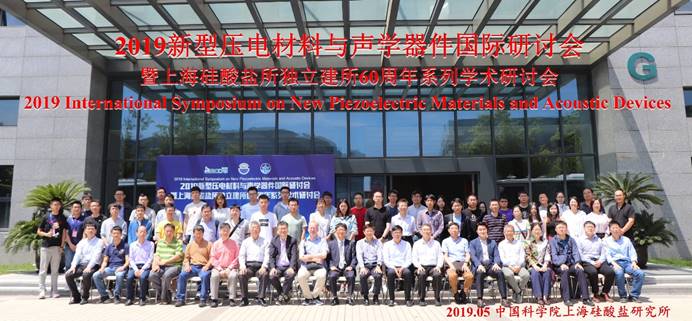 Group photo of 2019 International Symposium on New Piezoelectric Materials and Acoustic Devices